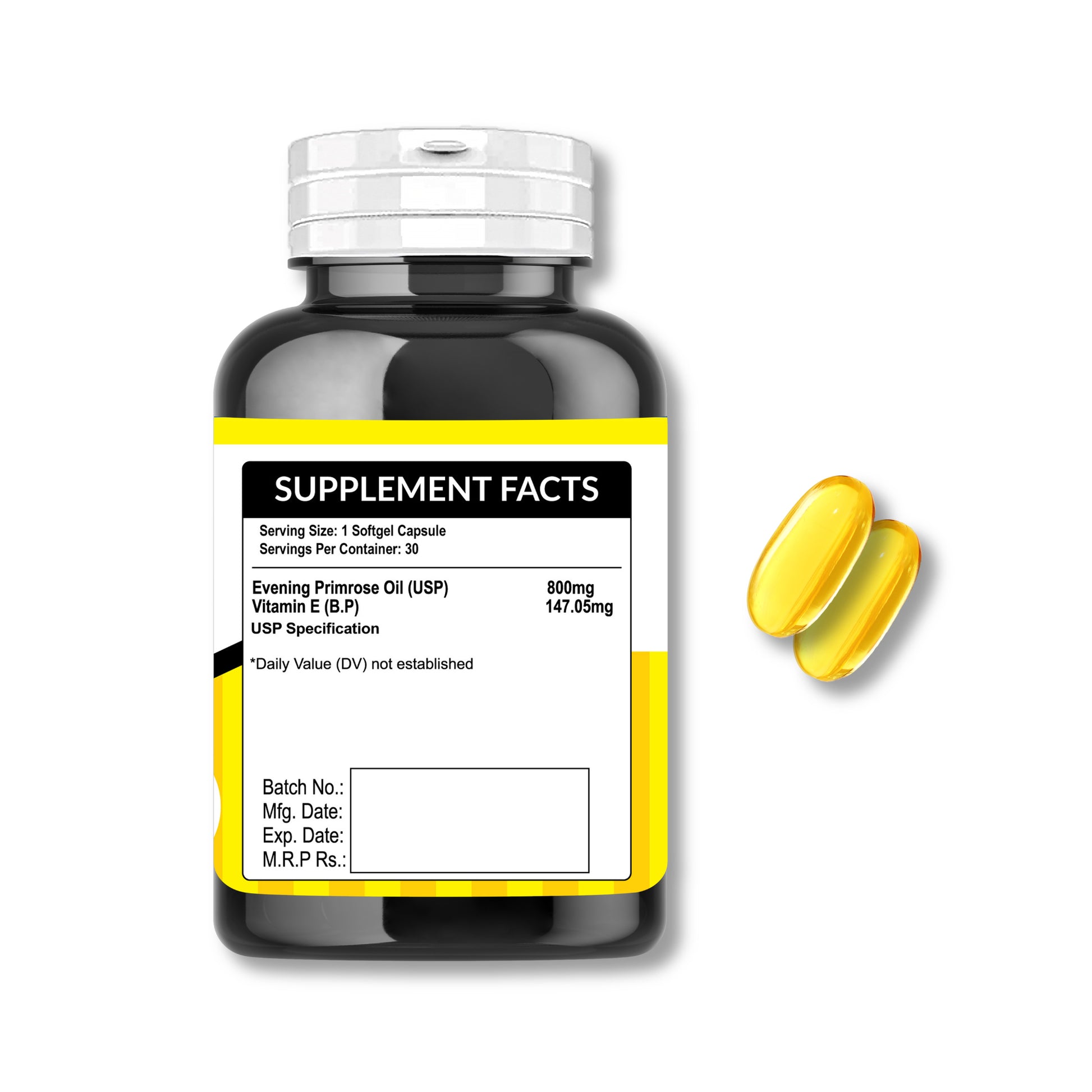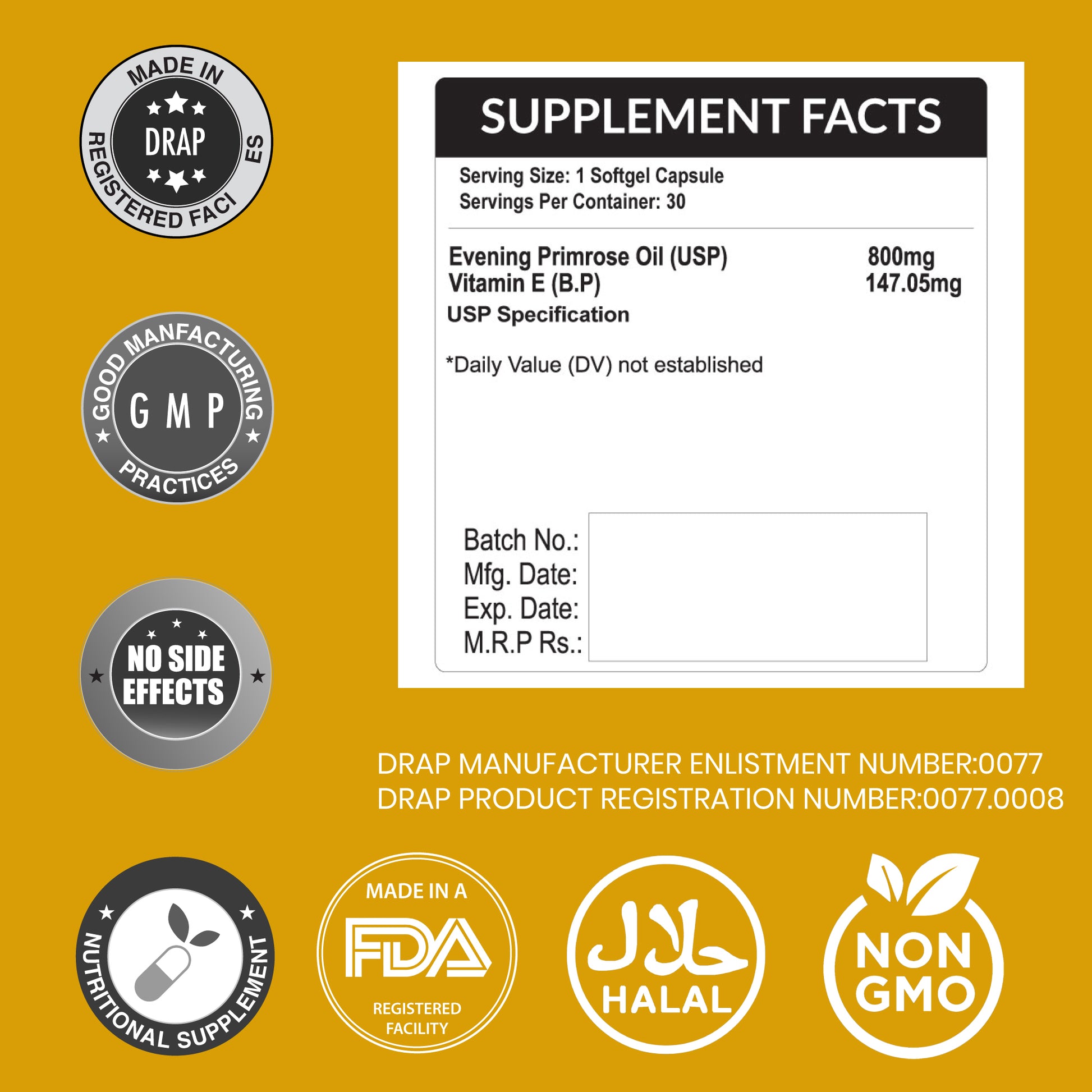 Sale price
Rs.720.00
Regular price
Rs.800.00
E Plus Softgels
Vitamin E is a crucial nutrient that plays a role in maintaining healthy skin, eyes, and a strong immune system by protecting cells from damage. Evening primrose oil is a rich source of gamma-linolenic acid (GLA), an essential fatty acid known for its various health benefits.
What It Does:
🌟 Holistic Wellness Boost: Experience the potential of E Plus in enhancing your overall health and well-being.
💅 Nourish Your Nails and Skin: Elevate your beauty regimen as E Plus lends its support to nail and skin health, helping you radiate confidence.
👁️ Vision Vitality: Unlock the benefits that E Plus brings to your vision health, ensuring you continue to see the world with clarity.
🛡️ Empower Your Immune System: Strengthen your body's defense with the immune-supporting properties of E Plus, fortifying you from within.
💪 Body Strengthening: Let E Plus become your ally in building a stronger body, enabling you to embrace life's adventures.
⚡ Fuel Daily Energy: Experience the difference as E Plus aids in boosting your energy metabolism, allowing you to seize each day with enthusiasm.
How It Works:
✨ Timeless Beauty: E Plus holds the power to diminish the visibility of scars and wrinkles, aiding you in maintaining youthful and radiant skin.
💧 Deep Nourishment: Revel in the moisturizing effects of E Plus as it shields your skin from dryness and flaking, leaving you with a supple and soft complexion.
🌿 Soothe Skin Sensations: Experience relief from skin itching, especially in conditions like eczema, as E Plus showcases its soothing touch.
🌟 Anti-Inflammatory Ally: E Plus brings with it anti-inflammatory properties, contributing to a calmer and more balanced complexion.
🌸Women's Wellness Support: Embrace the support E Plus offers to women's health during PMS and menopause, helping you navigate these phases with greater ease.
How to take:
Convenient and easy to use, just take one soft gel capsule per day.

E Plus Softgels
Sale price
Rs.720.00
Regular price
Rs.800.00