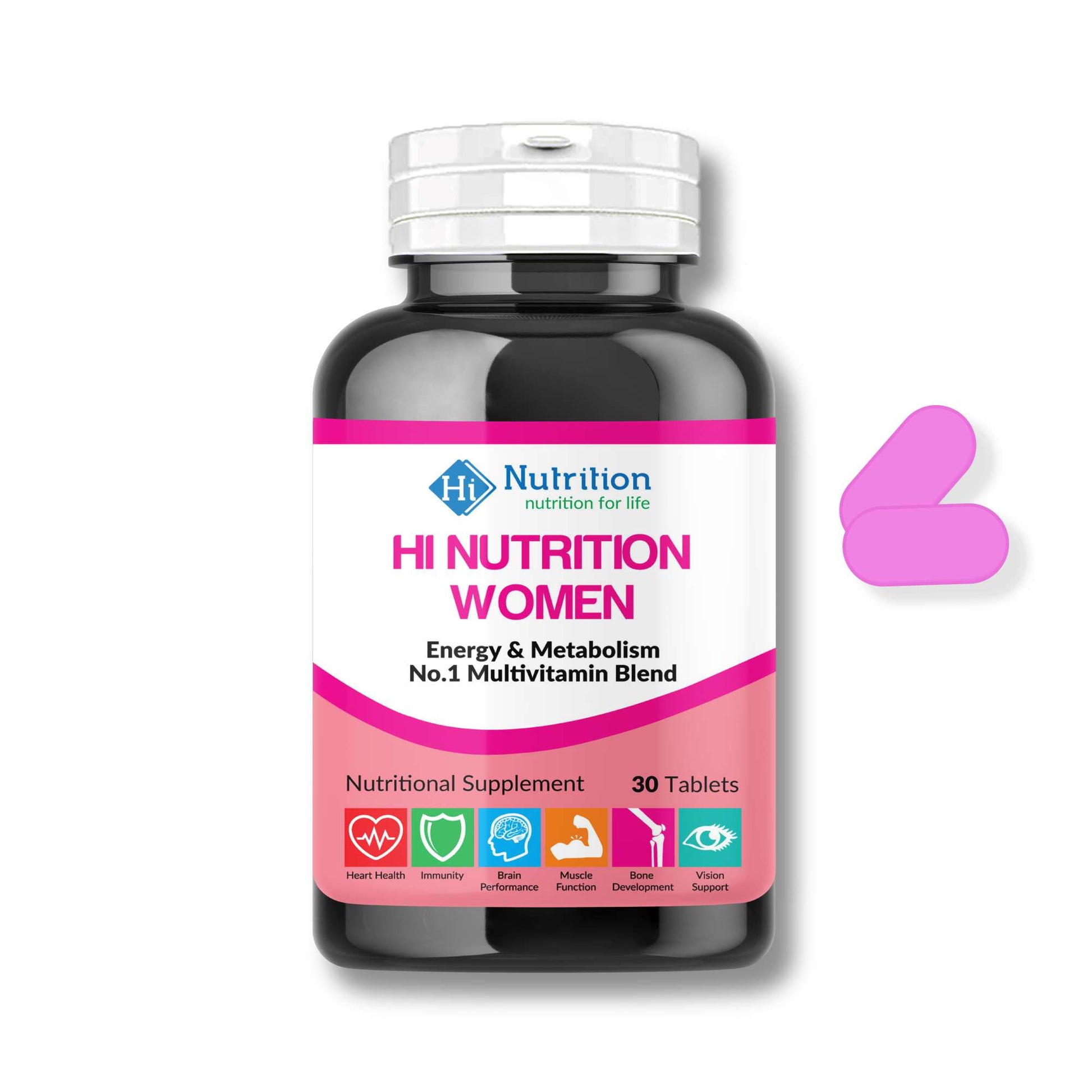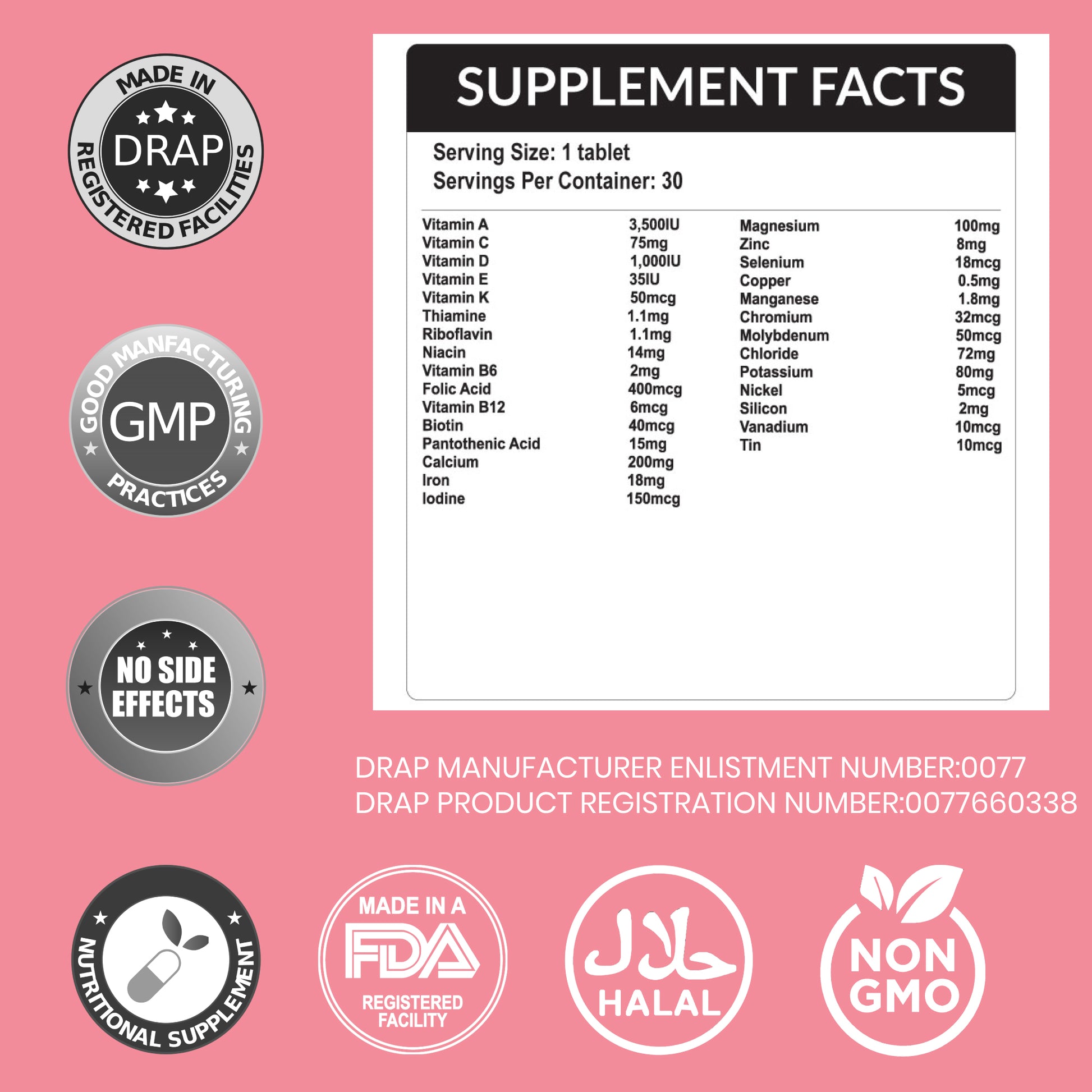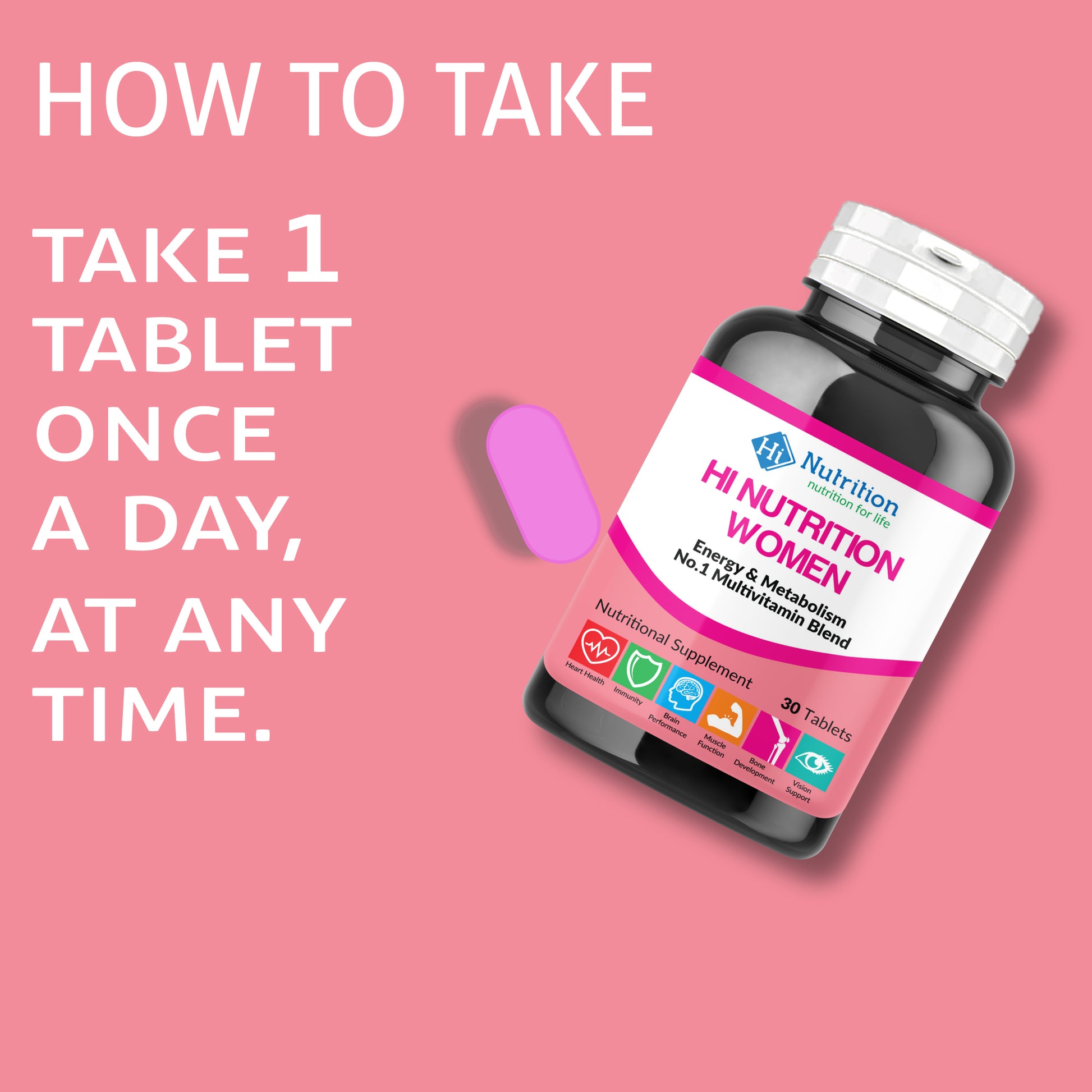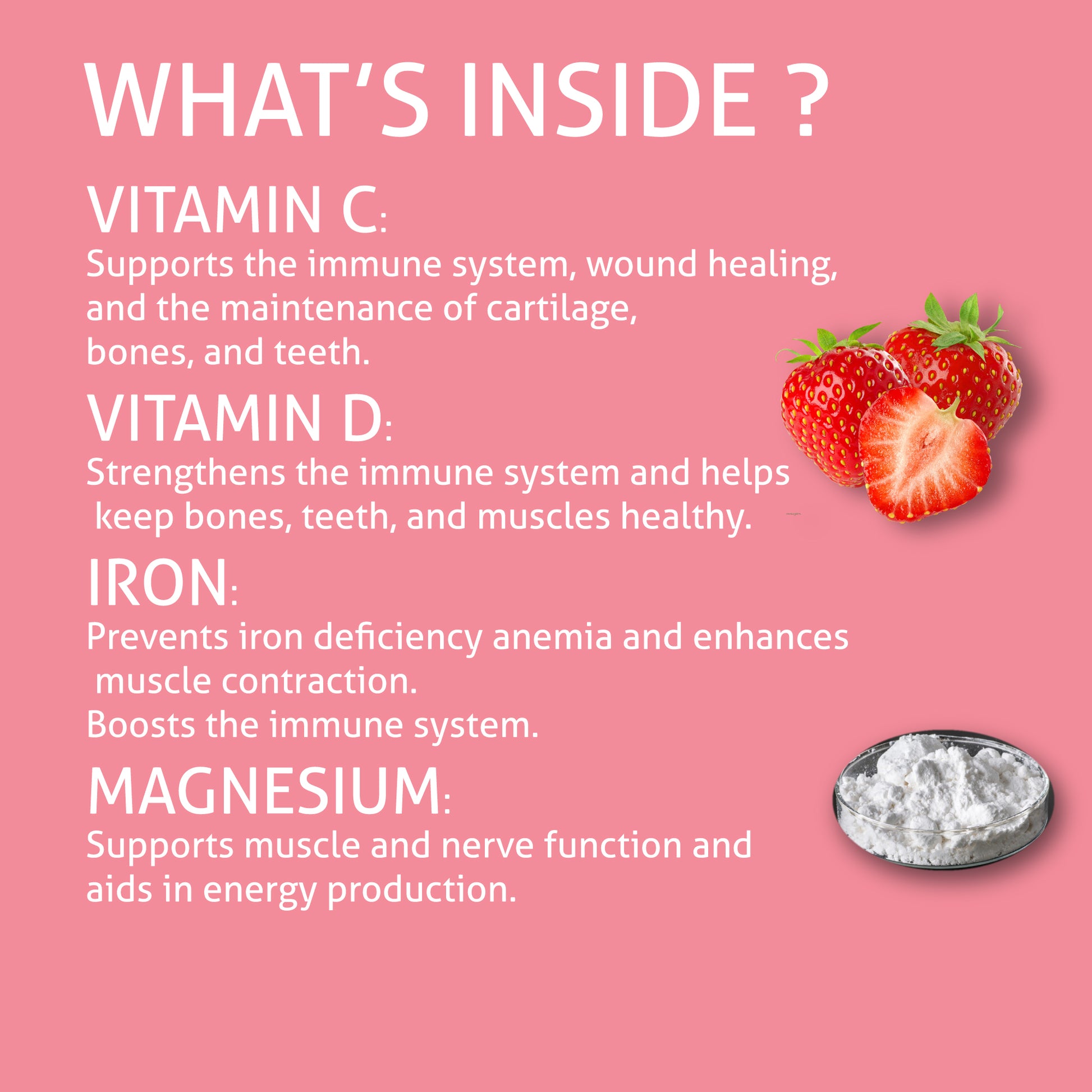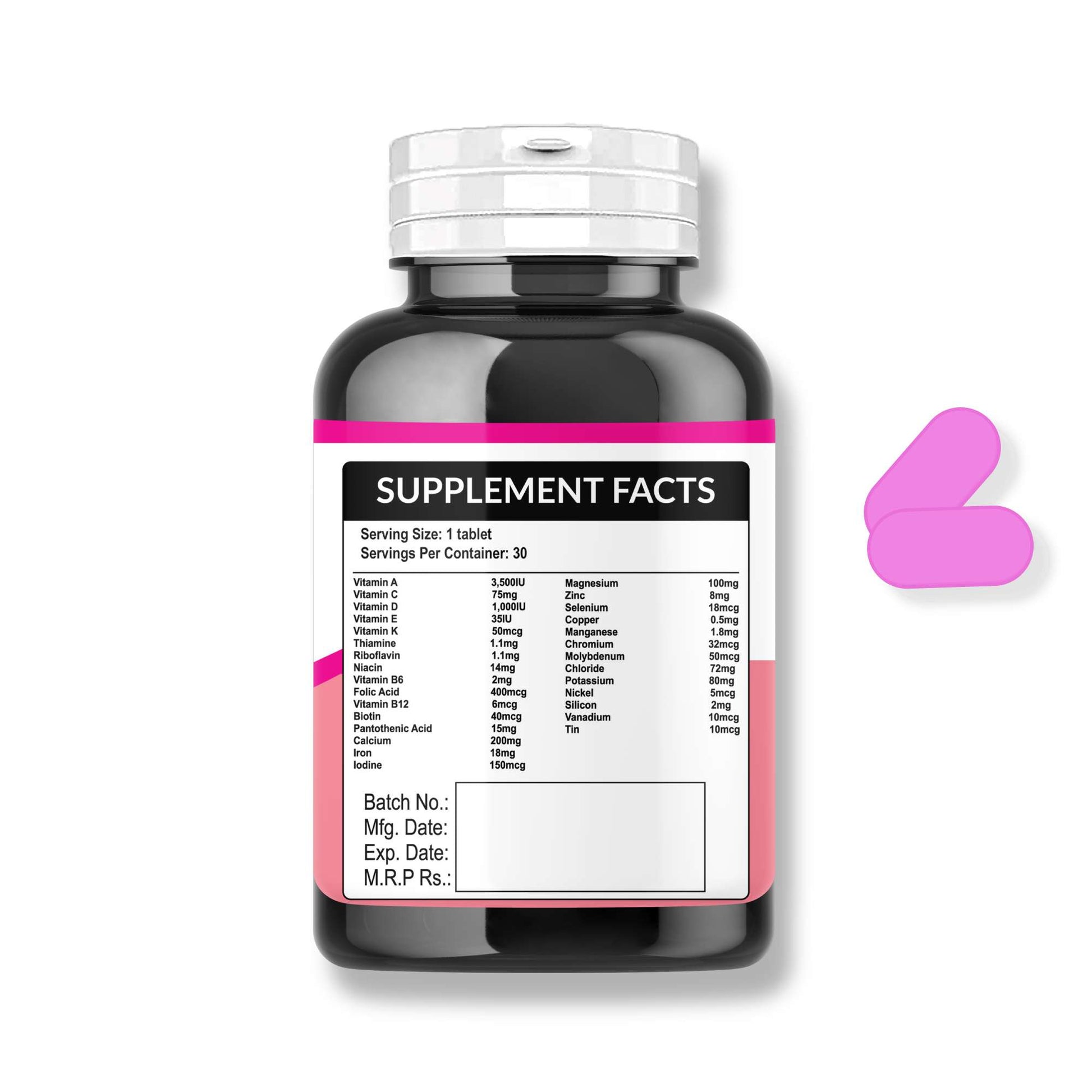 HI Nutrition Women Tablets
Sale price
Rs.899.00
Regular price
Rs.999.00
What It Does:
Comprehensive formula with 30 vitamins and minerals.
Support overall health and wellness.
Support nail health.
Support immune system.
Prevents iron deficiency.
Support daily energy & improve metabolism.
How It Works:
Vitamin A is important for normal vision, immune system, growth and development.
Folic acid helps in tissues grow, cell work, and blood formation.
Biotin helps to keep your skin, hair, eyes, liver, and nervous system healthy.
Calcium prevention of low calcium levels, support bone health, muscle cramps, PMS
 How to take:
Convenient and easy to use, just take one tablet per day.

HI Nutrition Women Tablets
Sale price
Rs.899.00
Regular price
Rs.999.00