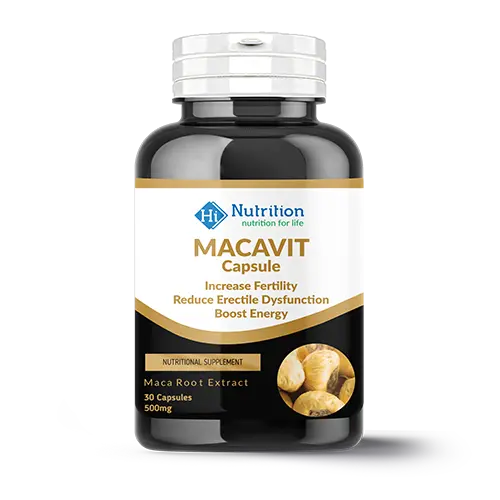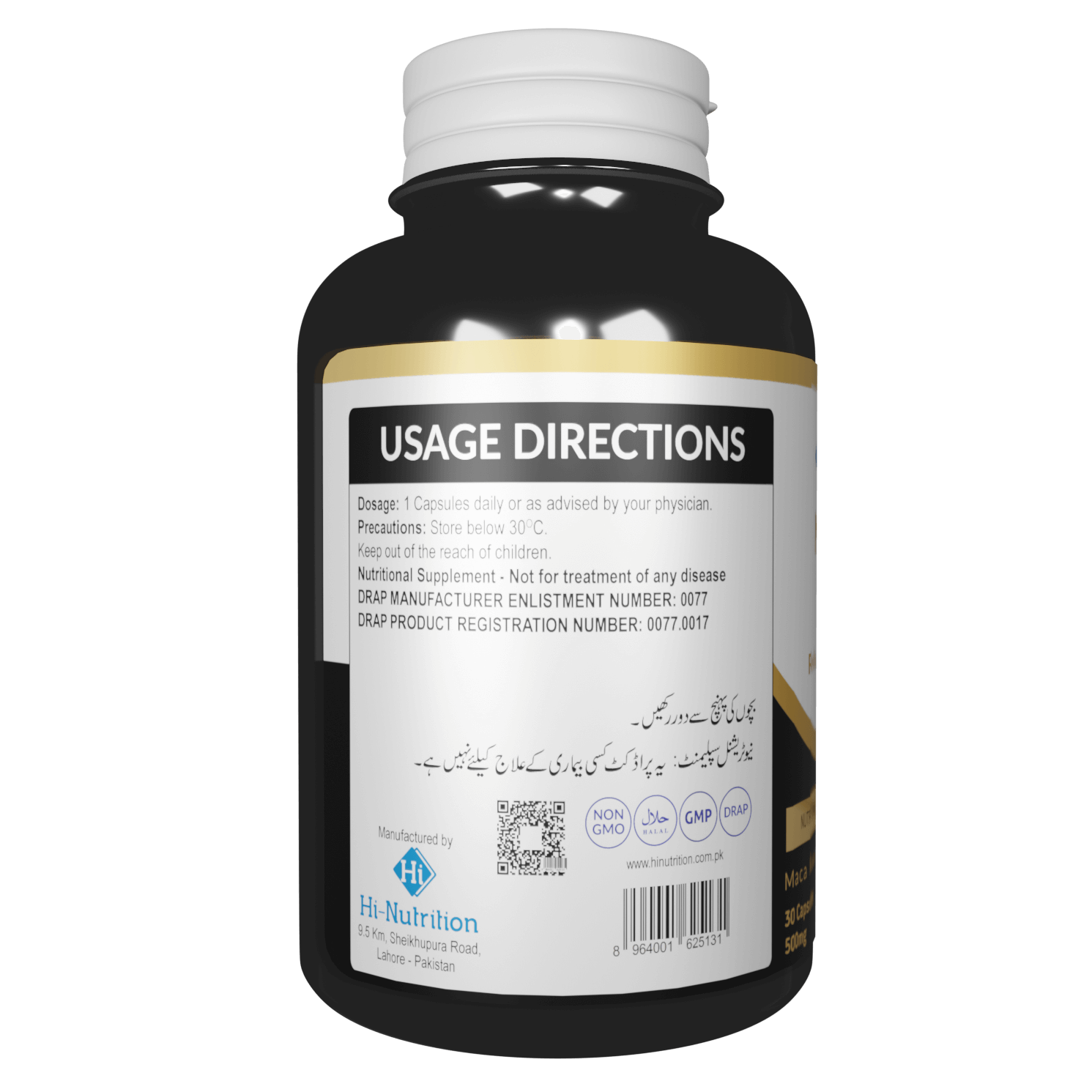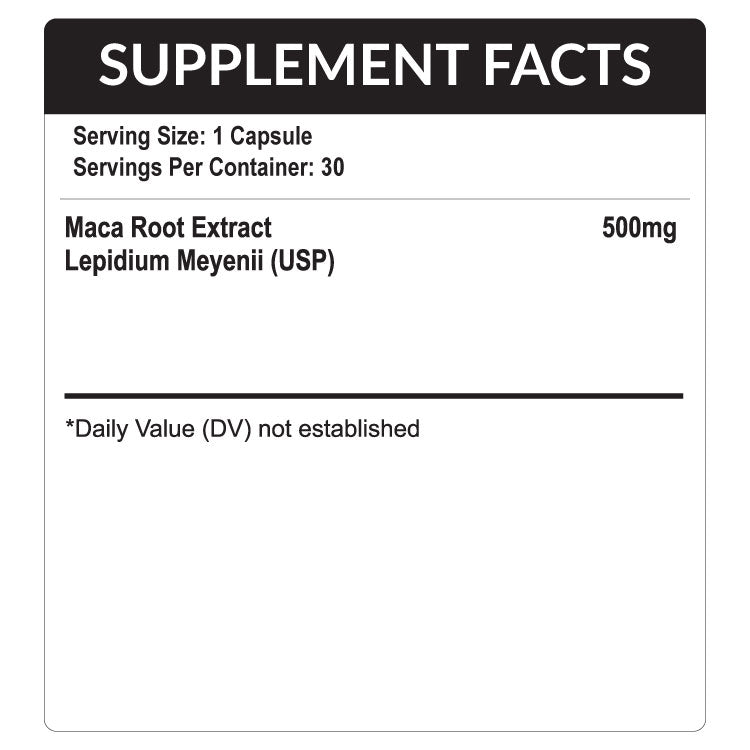 Sale price
Rs.765.00
Regular price
Rs.850.00
Maca has been shown to be effective in reducing psychological symptoms, including anxiety and depression. 
Maca acted as an energizer compared with a placebo in apparently healthy men.
Benefits:
Maca may support emotional well-being and mood balance.
It can promote natural energy and vitality.
It may enhance cognitive function and mental clarity.
Maca is a nutrient-rich superfood that provides essential nutrients for overall health.
It has been traditionally used to support hormonal balance.
Maca may contribute to a positive and healthy lifestyle.
It is a natural and safe dietary supplement with potential health benefits.
Supplement Facts:

Macavit Capsules
Sale price
Rs.765.00
Regular price
Rs.850.00